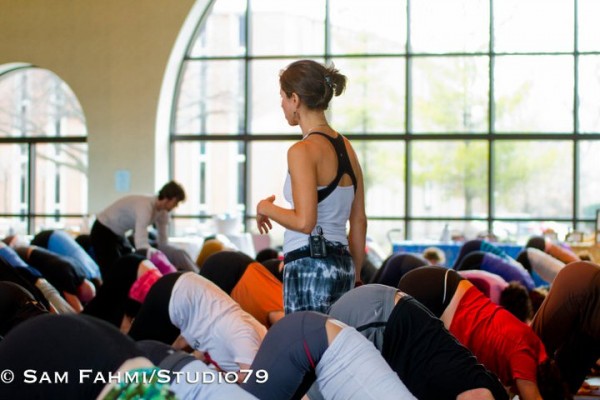 Do you want to get the most out of yoga for yourself or your students?
Would you like to have your questions answered by a master yoga teacher who's helped hundreds of people and teachers benefit from yoga?
Then consider a Yoga V.I.P. Day!
What is a V.I.P. Yoga Day?
A V.I.P. Yoga Day is a ½ or full day private, customized training session with Master Yoga Teacher Laurel Hodory or her specially trained team. V.I.P. Yoga Days are scheduled by appointment and delivered virtually or live at The Yoga Training Center, depending on the specific needs of the client.
Who can benefit?
V.I.P Private Yoga Teacher Training
For yoga aspiring, uncertified and certified yoga teachers who either want to get started teaching or want to advance their teaching skills and stand out.
V.I.P. Mat Skill Secrets & More
For inexperienced and experienced yogis alike who either want to get started with yoga or want to breakthrough specific postures to the next level of their practice.
V.I.P. Executive Wellness
For the busy professional or executive on the fast track to feeling and looking great at any age.
V.I.P. Injuries & Optimal Alignment
For those with injuries from athletics, yoga, accidents or health issues that limit activities who want improve pain free range of movement and activities.
How to Sign Up
If you're ready to learn how to setup and customize your very own V.I.P. Yoga Day, sign up now to speak with the YWL team!! But don't wait, we offer only a few number of these V.I.P Days. So sign up for your telephone discovery session now to guarantee your spot today!
https://www.timetrade.com/book/MCS2L
Investment
Investment varies depending on the type and duration of your V.I.P. Yoga Day. Sign up for your free telephone discovery session to learn more now!