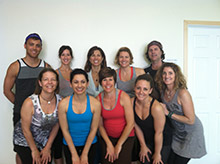 Learn to master the secrets of Intelligent Sequencing Method™
Develop your leadership skills & student following with Authentic Voice Method™
Training in Ashtanga and Hatha Vinyasa Yoga
Acquire the ability to apply skillful hands-on assists
200/500 Hour Yoga Alliance Registered School
Meeting Times
Meets daily 8am-6pm over ten weekends.
Program 1
Program 2
Jan 10-12 & 25-26
Feb 8-9 & 22-23
Mar 8-9 & 21-23
Apr 5-6 & 19-20
May 3-4 & 17-18
Application deadline July 1st
Jul 11-13 & 26-27
Aug 9-10 & 23-24
Sep 13-14 & 26-28
Oct 11-12 & 25-26
Nov 8-9 & 22-23
The Yoga Training Center presents:
Yoga Teacher Training with Laurel Hodory & Faculty
5 Month Certification Program offered twice yearly
Starts January 10 & July 11, 2014
Download the flyer
Investment
Payment plans starting as low as $337/month! Click on the link below now to tell us a little bit about yourself and set up an interview with one of our faculty.
Questionnaire: http://www.jotform.us/lhodory/DSQ
Schedule an Interview: https://www.timetrade.com/book/YV3NC
It's totally free and there's nothing to lose! Interviews are limited, so don't delay, schedule yours today.
Act now and save up to $750 on tuition!
Location
The Yoga Training Center
2994 Mckinley Avenue
Columbus, OH 43204
Faculty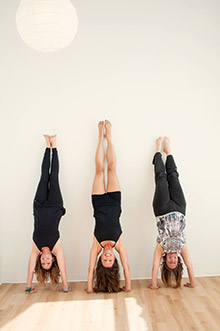 Director & Lead Faculty, Laurel Hodory, MS, E-RYT500, is a senior yoga teacher, a teacher's teacher who has been studying and teaching yoga since 1992. She has trained and certified hundreds of yoga teachers […] See full bios
Lead Faculty, Sally Roberts, ERYT 200
Sally discovered yoga in 1998 when she attended basic Hatha yoga class in Florida. She immediately began searching out yoga classes & teachers in the Columbus area while continuing to practice on her own […] See full bios
Assistant, Mary Coleman ERYT 200
Mary Ellen Coleman believes in the power of yoga to heal and to create the fertile ground for growth and transformation. Mary graduated from Yoga Teacher Training with Laurel Hodory in 2011. She opened On The Square Yoga in 2013 in downtown Columbus […] See full bios
Recent Training Classes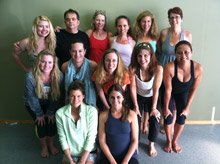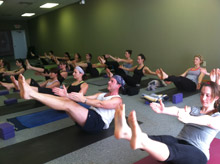 What's the Buzz about Yoga in Columbus?
"Laurel draws out each teacher's gifts. She is an incredible teacher who encourages, balances, and drives one to find her inner voice."— Lori Cochran, School Teacher
Back to top