Next Training Starts July 10th. Enrolling now.
Are You Ready to Stretch Yourself?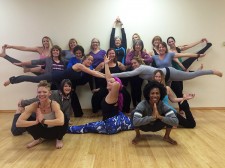 "Yoga is about stretching yourself beyond your comfort zone—beyond the fears and the doubts that keep you small and hold you back. The highest form of yoga is to have the courage to take a leap of faith and follow the call of your heart, even when it defies reason. Exuberance and freedom are unlocked. You are expanded. Everyone and everything rises in a groundswell to support you. The seas part and the impossible becomes possible. You become who you were meant to be!"
— Laurel Hodory, Director of Yoga Teacher Training, MS, E-RYT 500, Author, Studio Owner & Certified Coach
"Be who you were meant to be and you will set the world on fire."
– Katherine of Sienna
Gain mat skill secrets to breakthrough to the next level in your practice
Lead and inspire your students with Authentic Voice Centering™
Create lesson plans that systematically advance your students with Intelligent Posture Sequencing™
Learn how and when to apply effective hands-on assists with Guru Yoga Assists™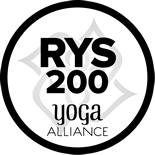 If you're someone who seeks excellence in everything you do…
AND you're committed to your personal and professional growth…
this Program is tailor made for you!
Arguably the most inspiring yoga teacher training experience, this program graduates some of the most sought after teachers with certified teachers in virtually every studio in Columbus plus some in cities like Chicago, D.C., Pittsburgh, NYC and more!
"I just did a handstand with Laurel's help. I feel so strong and powerful. I haven't felt this powerful in years!"
—Nicole Bundy, MD
"As a student that went through a metamorphosis physically and personally, I can say Laurel's ability to see the tightness in my body and my life changed me profoundly! Her support does not stop after training or off the mat. Laurel offers a community (Kula) that supports, instructs, and lends a shoulder or ear!"
—Bonnie Finneran
"After teaching a few years, this program was an incredible way for me to advance my teaching skills and grow professionally. Do it!"
—Mari Tarantino, Yoga Teacher
2015 Dates & Meeting Times
Meets daily 8am-6pm over ten weekends.
Program 1
Starts Jan. 9, 2015
Program 2
Starts July 10, 2015
Application deadline January 1st
Jan 9-11 & 24-25
Feb 7-8 & 21-22
Mar 7-8 & 20-22
Apr 4-5 & 18-19
May 2-3 & 16-17
Application deadline July 1st
Jul 10-12 & 25-26
Aug 8-9 & 22-23
Sep 12-13 & 25-27
Oct 10-11 & 24-25
Nov 7-8 & 21-22
Location
The Yoga Training Center
2994 Mckinley Avenue
Columbus, OH 43204
Video: Why Yoga Teachers Have More Fun
Recent Training Classes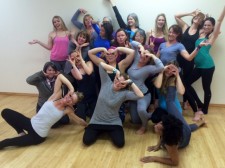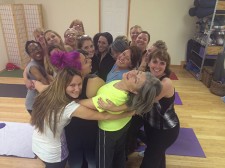 Faculty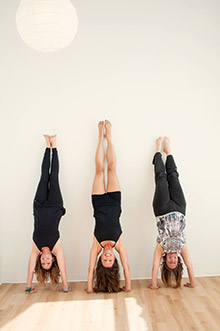 Director & Lead Faculty, Laurel Hodory, MS, E-RYT500, is a senior yoga teacher, a teacher's teacher who has been studying and teaching yoga since 1992. She has trained and certified hundreds of yoga teachers […] See full bios
Lead Faculty, Sally Roberts, ERYT 200
Sally discovered yoga in 1998 when she attended basic Hatha yoga class in Florida. She immediately began searching out yoga classes & teachers in the Columbus area while continuing to practice on her own […] See full bios
Faculty, Mary Ellen Coleman, ERYT200/RYT500
Mary Ellen believes that yoga holds the key to sustainable wellness in body mind and spirit. Through a balance of yoga wisdom and health coaching, Mary Ellen helps others find a balanced lifestyle, inner strength and contentment. […] See full bios
What's the Buzz about Yoga in Columbus?
"Laurel draws out each teacher's gifts. She is an incredible teacher who encourages, balances, and drives one to find her inner voice."— Lori Cochran, School Teacher
Back to top