Four Reasons I Practice Daily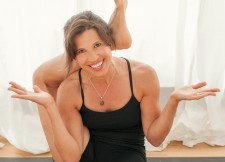 I'm injured, but most days I'm still on my mat.
Reason #1: It's pretty simple for me. When I practice yoga I am a kinder, happier, more compassionate and empowered person. Period.
Thankfully, I've learned how to modify my practice so that most of the time I'm getting all the goodies of yoga without exacerbating my injury. Of course, since I'm human once in a while I get it wrong and unintentionally do something that hurts. But those are odds I can live with!
Yoga is about relationship building—starting with yourself!
Reason #2:  Yoga is my spiritual practice, and for any spiritual practice to be effective, we have to practice it regularly over a long period of time, according to Patanjali, author of the Yoga Sutras (2.11).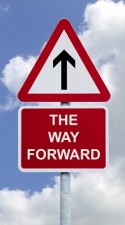 When injury and obstacles happen, this is not a sign we are on the wrong path. It's actually a signpost we are on the path. It serves as a tip we may need to take a deeper look at ourselves. Thankfully, yoga gives us the tools to convert obstacles into the gateway that fuels our progress. To learn these tools, sign up for my online course, The Yoga Experience: Unveiling Your True Potential starting April 12.
Reason #3: You have to walk the talk if you're going to be an inspiring yoga teacher. 'Nuff said
Reason #4: Stay tuned for next week's newsletter!
Be the light,
Laurel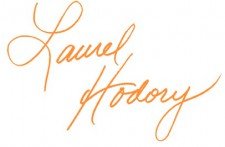 "You cannot plough a field by turning it over in your mind." – Author Unknown