April 9, 2016 at Bexley Yoga
Open Your Lotus, Enlighten Your Hips!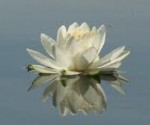 In the lotus posture, tension in the hips must be released while taking considerable care of the knees. You will learn:
 • Which of the 6 key movements of the hips are involved in lotus
 • How to practice postures that expand the range of motion of these key movements
Some yoga experience required.
Register Now!