How to Outsmart Fear in One Simple Step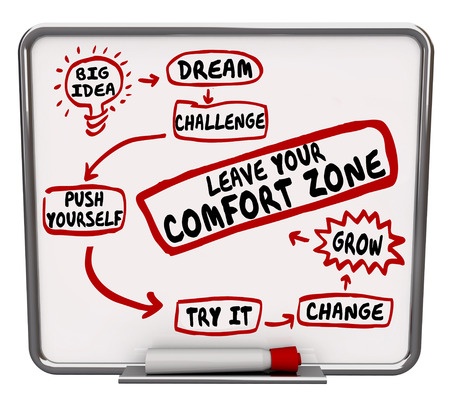 Taking a risk and making a change in your life can feel scary. Really scary, especially when you don't know what's going to happen when you make the change— whether it's a job, a pose or a relationship, the fears and doubts can pile up!
But that's NOT a good reason to say NO to stretching your growth edge. Especially if you're someone who has designs on living a passionate, purpose-filled life filled with joy and ease.
Once you've identified that fear is the barrier (not your excuses), the second step in outsmarting your fear is to short circuit the survival mechanism by redefining fear.
Fear is actually the feeling that arises before massive transformation occurs, according to author Mastin Kipp.
And he's right. I experienced this myself when I went to invest in a coaching program for my personal growth. It was expensive – really expensive. I simply didn't have $11,000 to invest.
And at the same time, the only way things were going to get better for me was if I made a decision to say yes to myself.
When I redefined my fear as a signpost that I was on the right path and just about to experience massive transformation, I took a leap of faith.
I made a decision to invest in possibility NOT in fear. And that changed everything!
Practice Tip: Yoga Work Out
Practice facing your fear on the mat. SLOW down the transition into a scary pose like crow or handstand so SLOW that it takes you a 10 full seconds to get there. This will allow you to see your fear and breathe instead of holding your breath. This practice will help you convert your fear into the fuel that rockets you into taking the risks required to live the life of your dreams!
Igniting your brilliance,